Discover Amoretto di Wabasso, an enchanting creation that subtly marries the brightness of candied oranges with the richness of dark chocolate. This liquid delight embodies a perfect fusion, offering a gentle, refined journey to a world of flavors. Dare to savor the exquisite, dare to experience Amoretto di Wabasso.
Welcome to the captivating world of Amoretto di Wabasso, a passionate fusion of candied orange and dark chocolate, with subtly nuanced notes. In every sip of this artisanal creation, you'll uncover the soul of Quebec, captured in the delicate aromas of sweet citrus and velvety chocolate. Our distillery, steeped in Quebecois heritage, has meticulously orchestrated this unforgettable taste experience with Amoretto di Wabasso.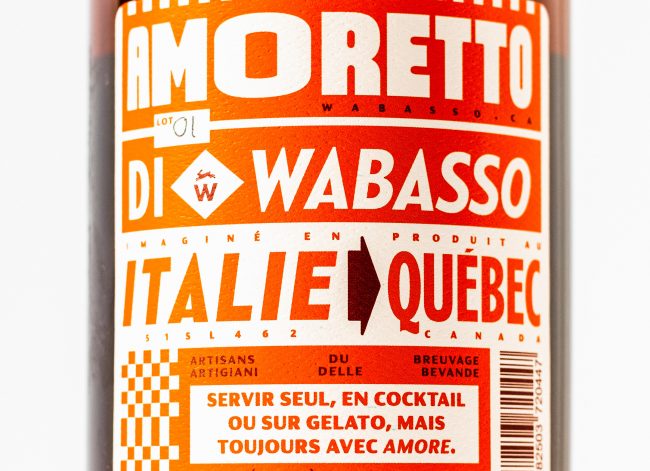 Awaken your senses with the brilliance of subtly candied oranges, reminiscent of the sun-soaked landscapes of the province. Then, dive into the comforting depth of dark chocolate, paying homage to local chocolatier craftsmanship. Each drop of Amoretto di Wabasso is a sensory journey, a reminder of our love for quality ingredients and dedication to the art of distillation.
Let yourself be seduced by this daring fusion, whether you enjoy Amoretto di Wabasso neat, on the rocks, or in creative cocktails. Get ready to explore a world of taste, history, and innovation. Welcome to the irresistible universe of Amoretto di Wabasso.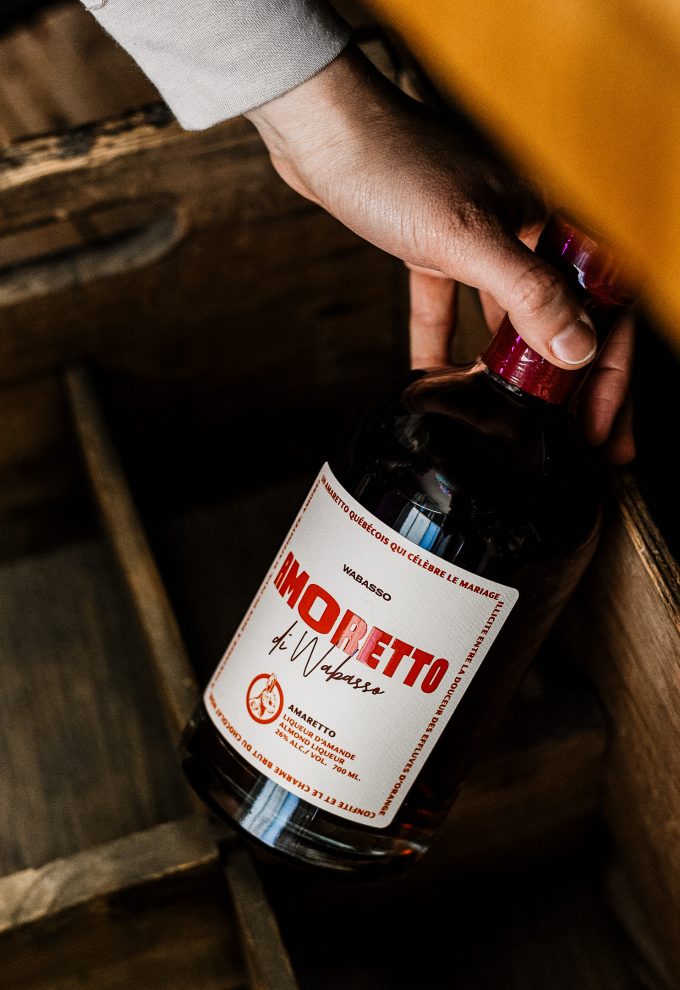 Almond Kernel Extract
Apricot Kernel Extract
Dark Chocolate
Candied Orange
Raw Cane Sugar
Amoretto di Wabasso
26 % alc./vol.
700 ML
SAQ price : 35 $
No. SAQ : 15131716