With the Ginius GinKIT, have fun creating your own unique and aromatic gin.
Easily prepared at home from quality neutral alcohols available on the market.
You simply have to infuse the excellent ingredients provided to obtain a drink with a voluptuous and authentic taste.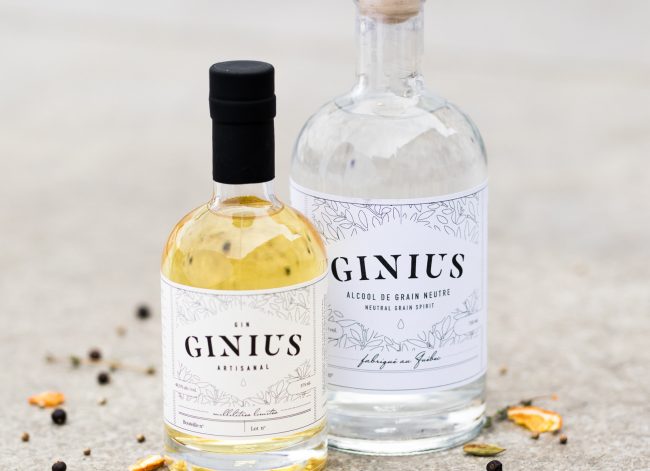 Unveiling specific forest herbs and a hint of fresh herbs, you will be able to make small artisan batches that are a soft golden colour, which is an indicator of a successful vintage. If you want to make more, refills of various aromatics are available to you. You may even age it using our oak barrels. We have even included labels to personalize your micro-production.
The DIY kit contains everything you need to produce a quality homemade gin.
With Ginius, each gin is unique: create your own.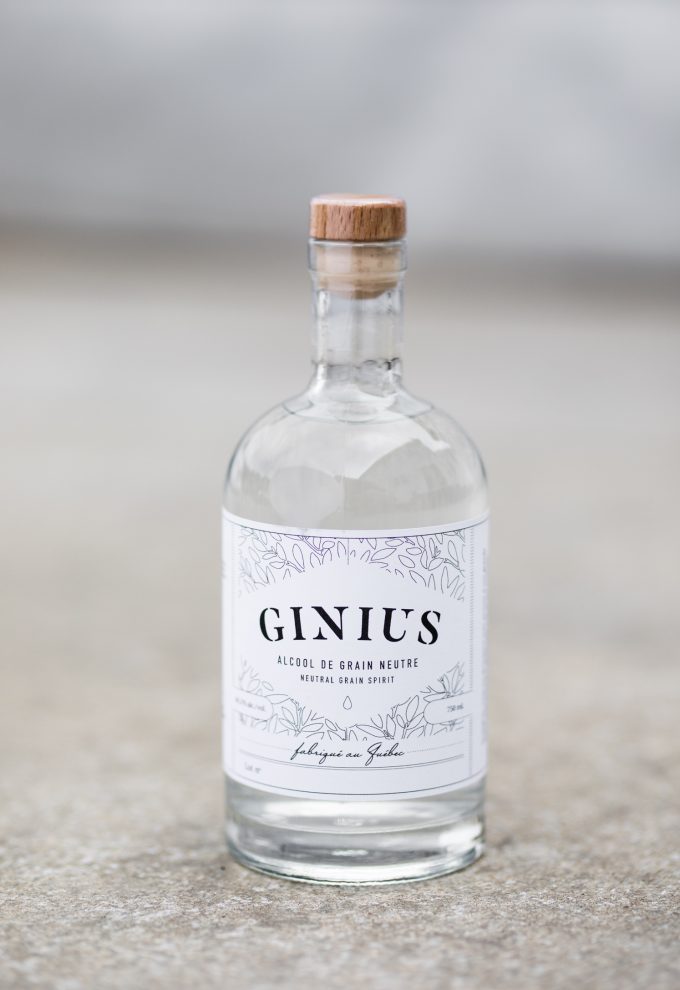 The Ginius set contains:

2 bottles of 375 ML with bartop
Funnel and sieve designed for filtration.
1 set of Ginius Juniper Berries.
1 set of' Herbs and spices ginius.
2 Ginius Customization labels.
Ginius Success Charter
Instructions.
Ginius Kit
40.3 % alc./vol.
750 ML
SAQ price : 99.75 $
No. SAQ : 13932907